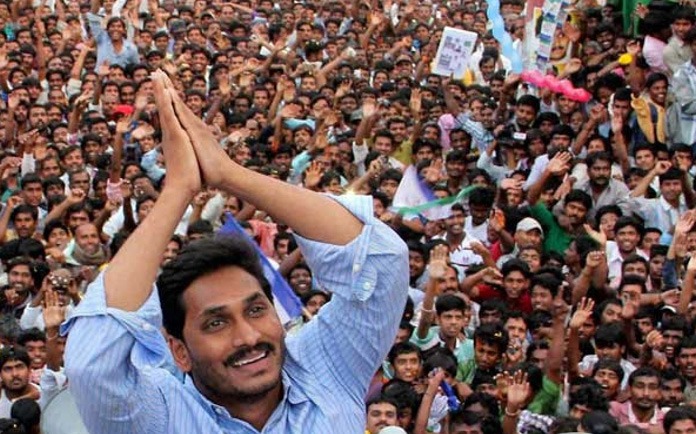 The historic walkathon undertaken by young leader of YSRCP, YS Jagan Mohan Reddy, in the name of 'Praja Sankalpa Yatra' had culminated at Ichchapuram, logging 3,468 km, on January 9 two years ago. The leader must have met and addressed lakhs of people during his walk changing the political paradigm of Andhra Pradesh. He won an unprecedented mandate a few months after the completion of paadayaatra by winning 151 out of the total 175 Assembly seats and 22 out of 25 Lok Sabha seats.
There were walkathons in Telugu land earlier too. YS Rajasekhara Reddy, Jagan's father, had walked over 1600 km. He became chief minister after the event. YS was followed by TDP chief Chandrababu Naidu on foot. He too walked in undivided Andhra Pradesh (2013) from one end to another. Then, it was the turn of YS Sharmila, the only woman to undertake the extensive an intensive exercise. She used to describe herself as 'an arrow released by her brother Jagan Mohan Reddy,' who was in jail at that time. The historic marathon walk was Jagan Mohan Reddy's show that went on for 14 months. He became chief minister after registering a astounding win in 2019 elections.
The important feature in Jagan's walkathon was the regular meetings based on communities and occupations. He met almost all the leaders of various occupations at district level. He noted the plight of the people, their problems and sufferings. He made a mental note of the issues that have been bothering the masses. Soon after taking over the administration, he started unleashing the welfare measures he had promised in paadayaatra and election manifesto. The welfare raj is on the move. Every family in Andhra Pradesh is benefited one way or other.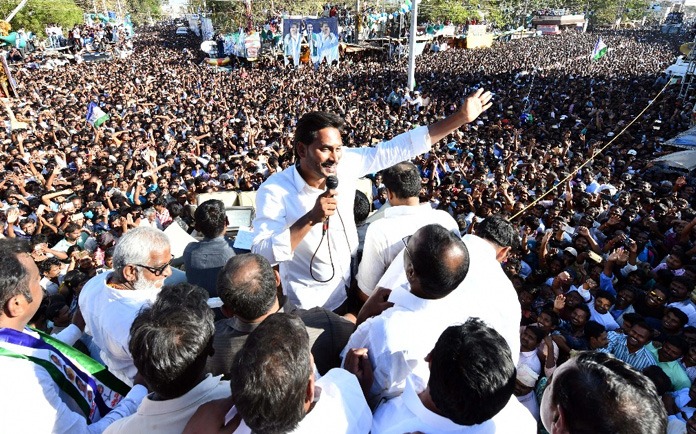 'Praja Sankalpa Yatra' started from YSR Ghat at idupulapaya on 6 November 2017, passed through 134 Assembly constituencies, 2516 villages across 13 districts of Andhra Pradesh in 341 days. When he touched 500 km, he was at Gotturu in Dharmavaram mandal, Anantapur (16 Deember 2017), when he reached 1000 km mark he found himself at Saidapuram in Venkatagiri mandal, Nellore (29 January 2018), when he was at 1500 km, he was at Mulukunduru in Ponnuru mandal, Guntur district (14 March 2018), when he crossed 2000 km, he was in Venakatapuram in Eluru mandal in West Godavari district (14 May 2018), when he passed the 2,500 km mark, he reached Palasapudi in Ramachandrapuram mandal in East Godavari district (8 July 2018), when he was at 3,000 km, he was walking in Desapatrunipalem in Vizianagaram district (24 September 208), when he touched 3,500 km, he was at Ravi Valasa in Tekkali mandal, Srikakulam district (22 December 2018) and when he ended his walkathon at Ichchapuram in Srikakulam district (9 January 2019) he walked in all 3,648 km.
No other politician had walked these many kilometres at a stretch and met and heard so many people in the modern history of the country. No wonder, the ace walker, Jagan Mohan Reddy got a mandate which was unprecedented in the annals of electoral history.
Courtesy : https://www.primepost.in/the-historic-walkathon-ended-2-years-ago/
(This Article has been reposted with permission from Primepost)