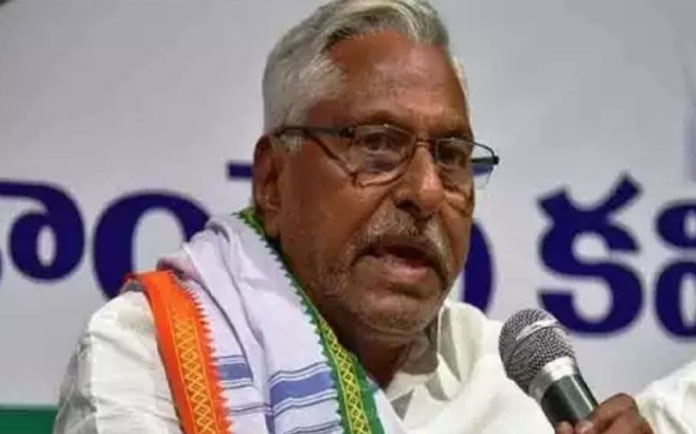 Twist in last minute by Sonia Gandhi
Revanth Reddy will lead campaign committee
Uttam, Jeevan Silent
Hyderabad: Suspense thriller will come to an end in few hours from now. New TPCC Chief will be Jeevan Reddy, MLC from graduates constituency, which will be announced shortly as per Delhi sources. Revanth Reddy, who has been in the race until now will lead the campaign committee of the Congress up to next elections. There was no response from outgoing TPCC president Uttam Kumar Reddy or any other senior leaders to confirm the news. Meanwhile T. Jeevan Reddy followers reached his house in huge numbers to congratulate and fireworks are getting ready to celebrate as soon as the news is out.
Jeevan Reddy, a genuine Congress leader:
Jeevan Reddy, started his political career in 1981 as Panchayat Samithi President of Mallial and was elected as MLA from TDP in 1983. He worked as Excise Minister during NTR's 1983 cabinet. But differed with him and joined INC in 1984. He won as MLA 5 times in 1983, 1989, 1999,2004,2014. He was elected as MLC from Karimnagar Assembly constituency. During late YSR's period, he worked as R&B Minister from 2007 to 2009. Jeevan reddy is well known in jagtial for each and every person who is received well irrespective of the party.
News surprised everyone but as per the situation right now in congress party, he is the correct person who can resolve and mediate between seniors and juniors in the congress party. He is not corrupt and no any case pending on him which is a plus point.
Vote for note case pushes Revanth back:
Revanth Reddy, MP was in the race up to last minute. Congress in charge, Manickham Tagore also noticed the same when he came to Gandhi Bhavan for opinion of leaders to elect new TCPP Chief. Revanth is a good orator who can attract crowds, particularly youth. But senior leaders like V.Hanumanth Rao, Komatireddy Venkat Reddy and others raised objection and threatened to quit party if Revanth was given TPCC post. Vote for Note case has been haunting Revanth from four years which may be the main reason for pushing him behind. Congress party wants to use his dynamism through campaign in elections. As per news now, he will lead the Campaign committee.
Task before Jeevan Reddy:
It's a tough task before Jeevan Reddy who has to unite the party first which has been suffering from disunity for the past seven years. He should motivate cadre to fight against strong TRS party and the resurgent BJP to win next assembly elections. On one side BJP is proving to be altering for ruling party, Jeevan has to check both thee parties and strengthen the cadre.
Courtesy : https://www.primepost.in/jeevan-reddy-new-tpcc-chief/
(This Article has been reposted with permission from Primepost)