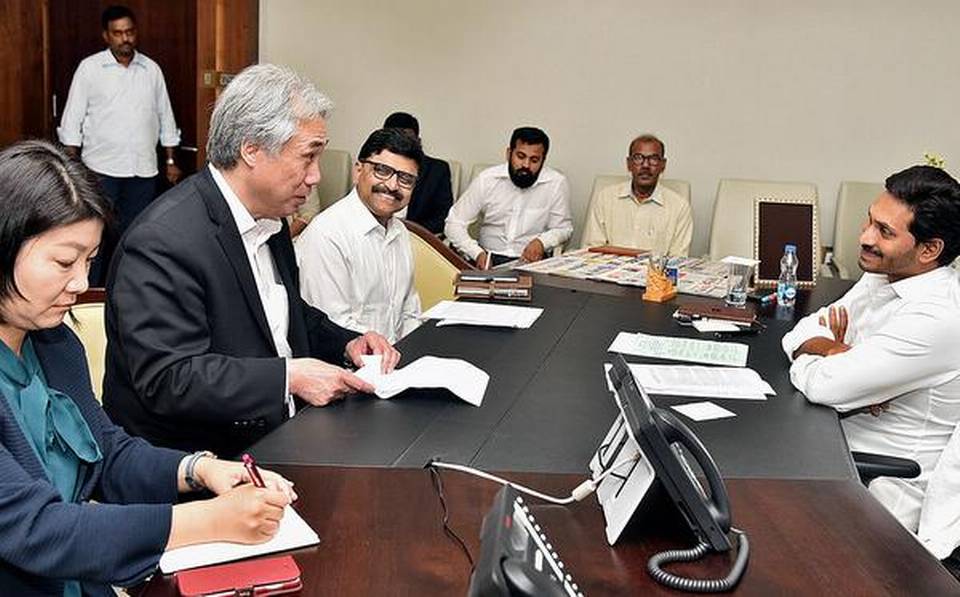 Japan Counsel General Kojiro Uchiyama met Andhra Pradesh Chief Minister YS Jagan Mohan Reddy at Tadepally on Monday. They discussed setting up new industries in the State and strengthening bilateral relations.
Uchiyama invited CM YS Jagan to visit Japan. YS Jagan mentioned about the measures being taken up in Andhra Pradesh to eradicate corruption and to make governance transparent. YS Jagan explained to the Japanese delegation about the measures being implemented to reduce the cost of lands, water and electricity to help the industrial sector to take root.
He explained that with the newly launched Andhra Pradesh Investment Promotion and Monitoring Act, AP will be fully supportive of the investment stage to the production stage. He also said that corruption and red-tapism would not be entertained in his governance.
YS Jagan told that peaceful environment is needed for industries to grow and for that the government has given 75 per cent reservations to locals in the industries. The Chief Minister explained the establishment of special centres for the development of skilled manpower for this purpose.