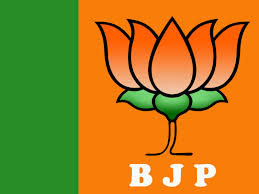 As the BJP is on its way for a sweeping victory, Twitter has exploded with a number of trends welcoming back Prime Minister Narendra Modi for his second term. Reportedly, this time BJP is headed for a victory bigger than in 2014 - being set to cross the 300 marks on its own - as leads showed an NDA sweep in the national elections.
Several leads and hashtags like #ModiPhirse #NaMoForNewIndia #ModiHaiTohMumkinHai #ModiAaGaya has started trending on Twitter.
After Modi Wave, #ModiTsunami has also started trending.
The BJP's social media campaigning has been working in full swing since last few months. According to Economic Times, BJP has taken the lead on its expenditure for ads on Facebook as compared to other parties
Catchphrases like "Phir ek baar Modi Sarkar," "Modi hai to Mumkeen Hai," "Main Bhi Chowkidar" and "Aaayga to Modi Hi" were instant hits across different age groups.
The leads show that the BJP will manage to keep its core states Gujrat and Maharashtra - while posting fresh victories in Bengal, Odisha and the northeast. It has also scored a huge win in Karnataka, where Congress rules in an alliance with HD Kumaraswamy.