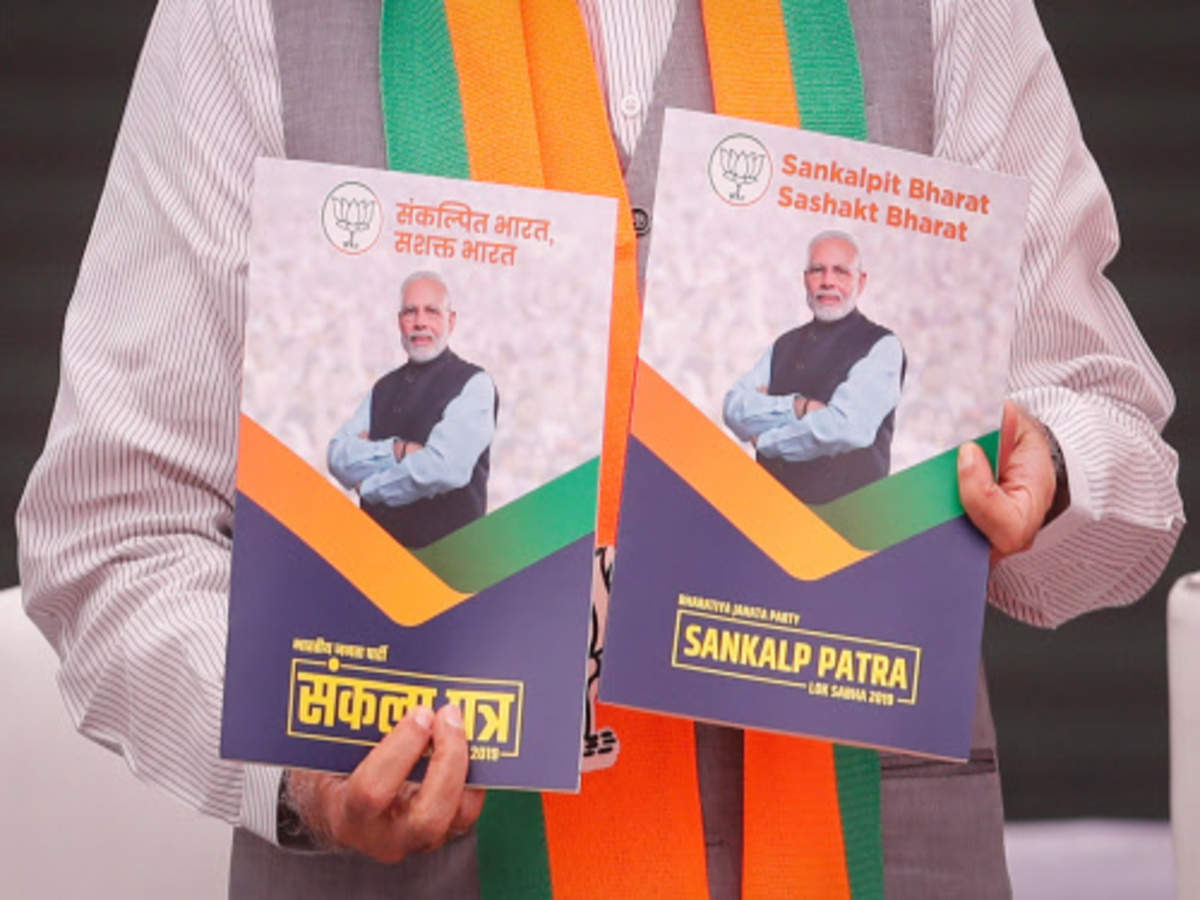 Right before the election, the BJP party has finally launched its manifesto, 'Sankalp Patra' (a promise letter). The party's manifesto promises good governance, security and prosperity in the country. Amit Shah, BJP Chief recalled the UPA ruling years. He stated the period between 2004 to 2014, the country had lost its credibility in the world. It was Prime Minister Narendra Modi's vision and hard work, that has put India back to its glory. Amit Shah stated that the party has worked really hard in its governance.
Some of the big promises that BJP made in its manifesto are listed below:
1. Scrap Article 370 and Annulment of Article 35A: Revoke special status given to Jammu and Kashmir, as well as annulment of Article 35A that forbids outsiders to own property in the state.
2. Ram Mandir: As was promised before the 2014 elections, the manifesto reads that Ram temple will be built as soon as BJP is voted to power.
3. Zero per cent interest Loan to Farmers: The manifesto states that interest-free Kisan credit card loans, short term agricultural loans up to Rs. 1 lakh to be given at zero per cent interest, for one to five years, on the condition of prompt repayment of the principal amount
4. Zero tolerance for terrorism. Security forces will continue to get a free hand and no form of terrorism will be tolerated.
5. Strict Border Control: Technology will be used to prevent infiltration in the north-east; smart fencing will be used
6. Implementation of NRC in North-east as well as elsewhere: The Sankalp Patra reads that the party if voted to power will implement NRC (National Register of Citizens) in a phased manner in other parts of the country.
7. Citizenship Amendment Bill will be enacted to protect the rights of the minority community in other neighbouring countries.
8. For strengthening the armed forces, purchase of outstanding defence equipment will be fast-tracked.
9. Pucca houses by 2022, for every family who is living in a kuccha house (non-concrete house) or has no house.
10. Investment of Rs. 100 lakh crores in the infrastructure sector by 2024.