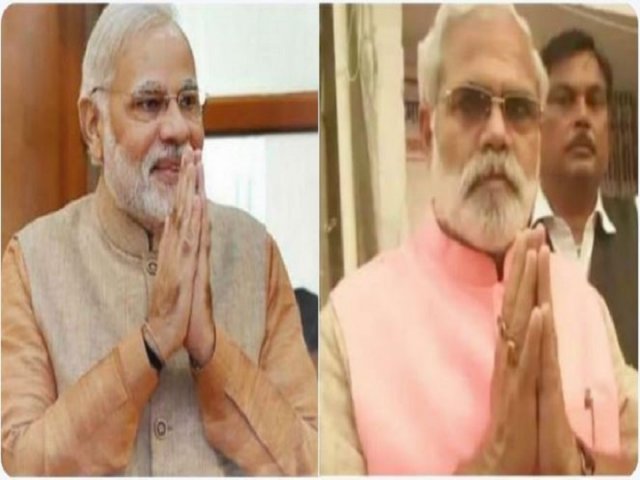 An alleged lookalike of PM Modi who is contesting the Lok Sabha elections has been served a legal notice for violating the poll code over his slogan - "one vote, one note."
The lookalike, Abhinandhan Pathak filed his papers from Lucknow as an independent candidate on Friday alleging that he will also fight from Varanasi, represented by PM Modi. He told the reporters that his slogan was "one vote, one note".
In the notice served to Pathak on Friday, district magistrate Kaushalraj Sharma alleged that the slogan appears to violate the election code as it could be seen as "luring the electorate for votes".
Sharma told the reporters that Pathak has been given 24 hours to reply to the notice failing which, FIR under relevant sections will be lodged against him.
After challenging Home Minister Rajanth Singh, who is yet to file his nomination from Lucknow for the BJP, Pathak claimed that he will also file a nomination from Varanasi on April 26th.
Calling himself a "serious candidate and not a dummy one", Pathak said that he was against "jumla" (gimmick) and that support Rahul Gandhi's PM's candidature.
Pathak bears resemblance to PM Modi in the lines of dressing and speaking and even begins his speech with "mitron" (friends).
Residing in Saharanpur, Pathak a part of NDA's constituent Republican Party of India (Athawale) as its state vice president for UP till he joined the Congress last month.
He had campaigned for the Congress in the run-up to the assembly elections in Chhattisgarh last year.