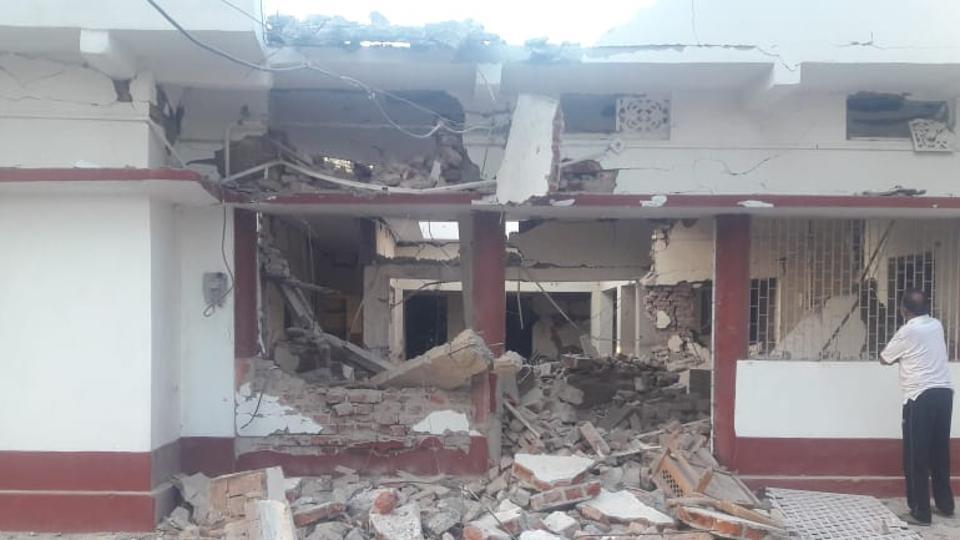 Naxalites blew the house of the former Legislative Council member (MLC) in the district of Bihar in the district with dynamite. However, no one was harmed. After blowing up the house, Naxals left with a poster asking to boycott the upcoming polls.
The Maoists attacked the house of Anuj Kumar Singh at Bodhi Bigha house late Wednesday. Naxalites used dynamite for the explosion. According to a police officer, the activists of the restricted left branch beat up a close relative of Singh before ordering the house to be evacuated. Dumriya Police Station police officer Dharmendra Kumar said, "The house has been badly damaged."
Gaya's Senior Superintendent of Police Rajiv Mishra confirmed the incident and said that the search operation has been started. This attack has happened before the Lok Sabha election, in which elections will take place in all seven phases in Bihar from April 11 to May 19.
During the elections, there has been a long history of violent activities in Bihar. However, due to electoral reforms and strict security arrangements in the '90s, there has been a considerable decrease. It is to be seen now that this time the election of the Lok Sabha in 2019 is peaceful.