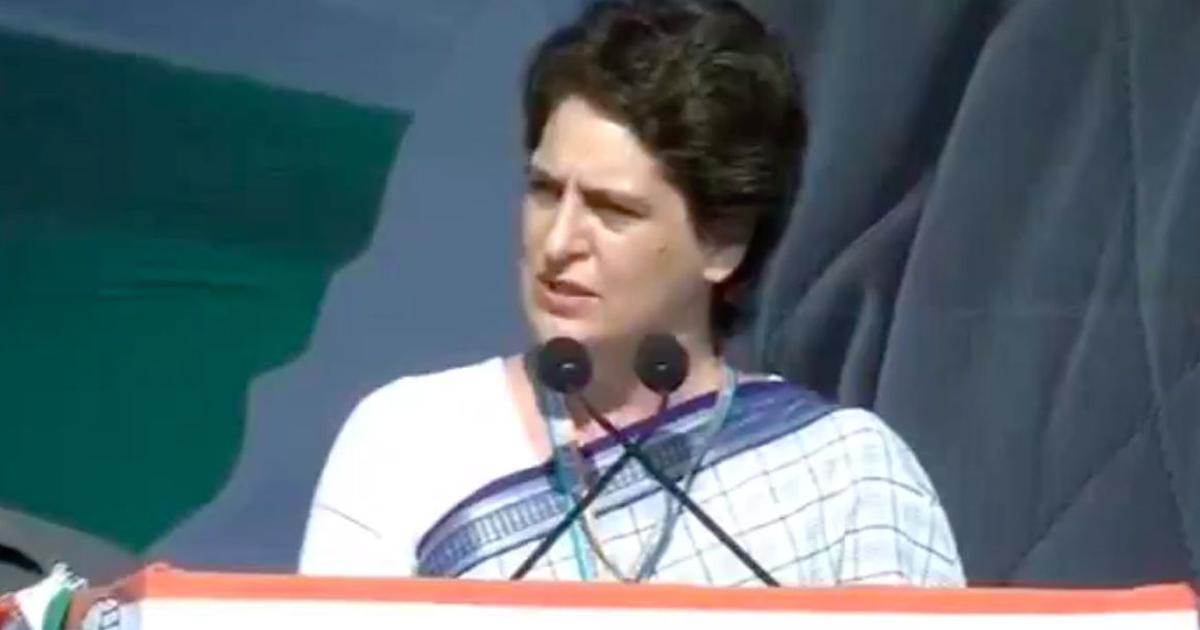 Congress recently held its first political rally in Gujrat, Prime Minister, Narendra Modi's hometown. This rally marked Congress Leader, Priyanka Gandhi's first political speech. In her debut political speech, she took a dig at the BJP government for failing to provide jobs as promised and urged the audience to cast their votes wisely in the upcoming elections
Addressing the rally in Adalaj village of Gandhinagar district, she pointed out to all the pre-poll promises made by BJP before 2014 and questioned its status like Women's safety, 2 crore jobs, 15 lakhs in bank accounts etc. She urged people to choose wisely as their votes are weapons.
She added that those who talk about fitrat (nature), the fitrat of this country is that the winds of hate will be blown away by love.
She stressed on job creation for youth, women security and agrarian distress amongst the key issues that needed to be addressed for the general election.
She urged that there is nothing less than the independence movement. She added that the nation's institutions are being attacked and hatred is being spread everywhere. She then stressed on the importance of brotherhood and love and then need to guard the nation.
Before the Gujarat rally, Congress discussed the key issue of national security and then passed a resolution of condemning terrorism of any kind in the Congress Working Committee meeting.
Due to the rising tension between India and Pakistan on the border, the party had postponed its working committee meeting and 'Sankalp Rally' which was scheduled for 28th February.