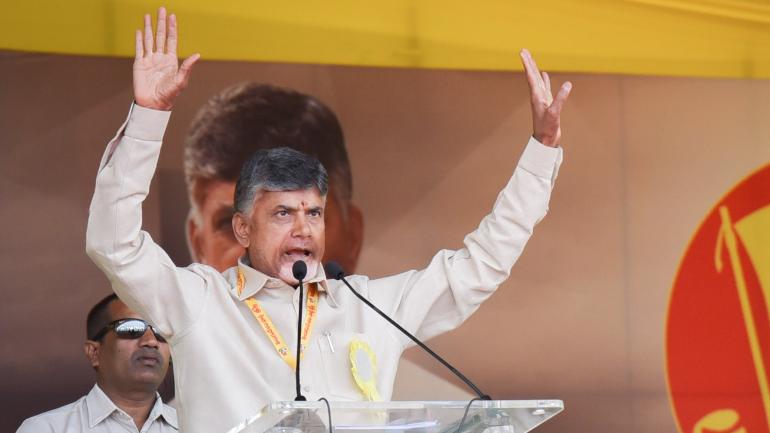 Reacting to media on Amit Shah's remark 'doors closed for Chandrababu Naidu in National Democratic Alliance (NDA)' Andhra Pradesh Chief Minister Nara Chandrababu Naidu condemned his attitude and called Mr. Shah arrogant.
He went on to say 'Who has asked him to open the door? Why is he talking like this?. The BJP is responsible for Andhra Pradesh's problems. There is a bifurcation act, the Centre promised special status to the state. However, the government later denied that. Prime Minister Narendra Modi should answer what he has done for Andhra Pradesh.
Commenting about shah, Mr. Naidu told that Amit Shah is speaking as if somebody has asked him to open the doors. Nobody has invited him. They should remember who approached whom in 2014'.Naidu stated alluding that BJP leaders came to him for an alliance.
Meanwhile, TDP activists in Palasa town in Srikakulam district on Monday staged a protest during BJP President Amit Shah's visit to Andhra Pradesh to express their disapproval and dissension over the Modi government's unfair treatment attitude towards the state.
Holding black flags and posters, the protestors raised slogans of "Amit Shah go back" near the venue of his public meeting.