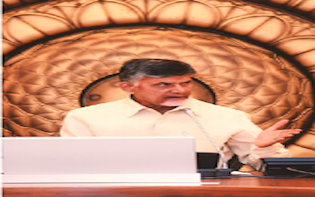 Following the Congress' announcement regarding their decision to enter the polls alone, N Chandrababu Naidu also announces that the TDP will be contesting the polls individually. He also stated to various TDP leaders that alliances in states would be based on the wishes of respective parties.
Mr Naidu also pointed out the lack of electoral alliance between the Trinamool Congress and Congress in West and went ahead and brought up the topic of Congress attending the opposition rally in Kolkata.
AICC general secretary, Mr. Oommen Chandy had stated earlier that the Congress party would contest all 175 Assembly and 25 Lok Sabha seats alone in Andhra Pradesh, in addition to his statement where he said that the TDP only allied with the congress at the national level which is why they have no connections with it in regards to the states.
Naidu, apart from this announcement, has also been making various statements regarding the YSR Congress and BJP being engaged in committing and the TRS electing inefficient leaders, could this be the reason behind his decision to contest alone?